Boosting the Circular Economy
Health and safety equipment from London Array is enjoying a new lease of life thanks to a joint initiative between the offshore wind farm and one of its suppliers.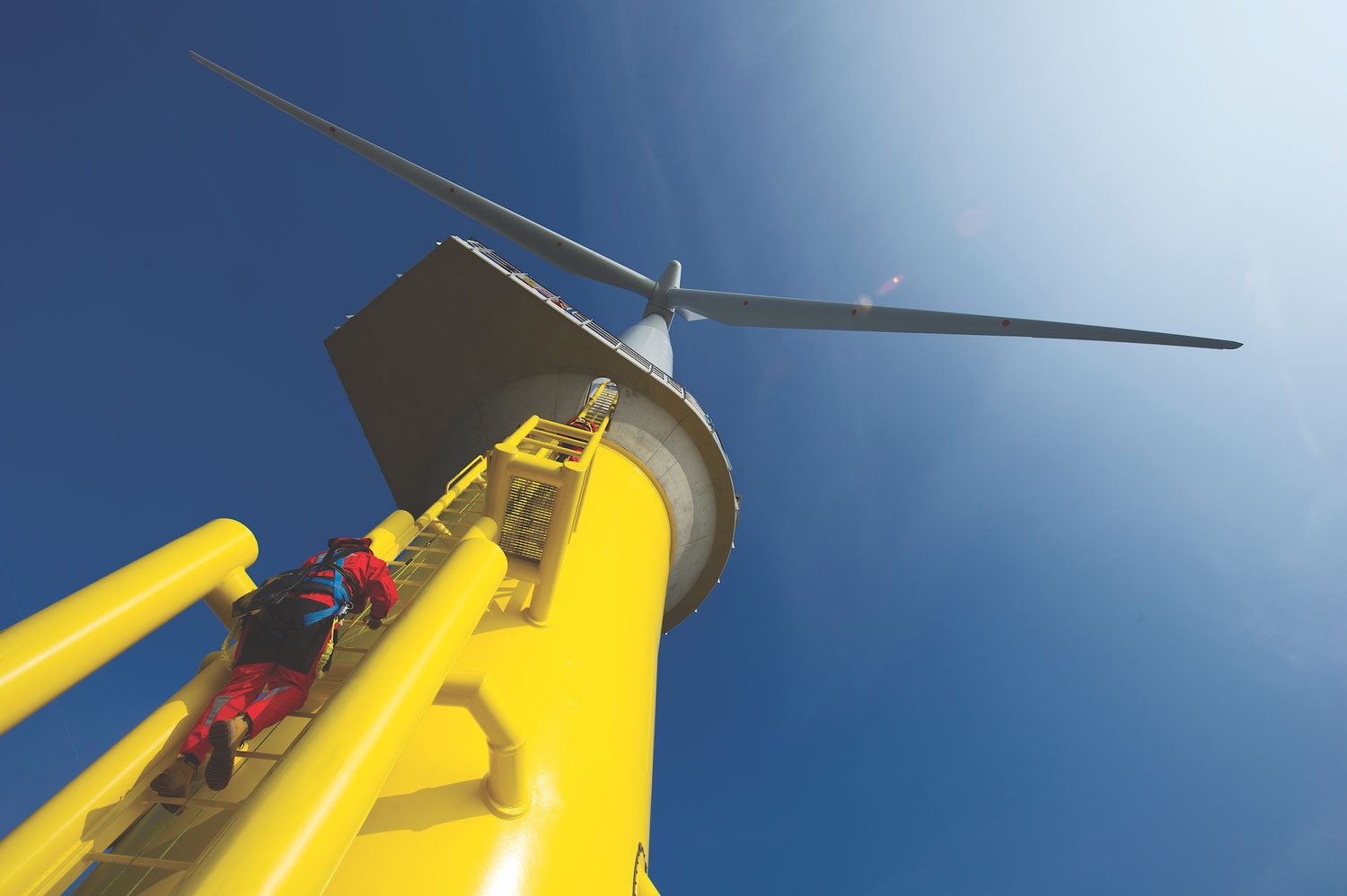 Rather than being discarded, ropes, harnesses and other items that need periodic replacement are now being repurposed and used to benefit a range of individuals and organisations from scout groups in Thanet to a community recycling charity in the UK.
The project is part of London Array's drive to cut the carbon footprint of its operations and aligns with Gibb Group's ambition to be a leading green supplier of Personal Protective Equipment (PPE).
Bob Smith, General Manger at the offshore wind farm, said: "Working offshore and at height in what can be a demanding environment means health and safety has to be at the heart of all of London Array's operations.
 
"Much of the specialist equipment and clothing we need is sourced from Gibb Group, which also maintains the kit, to ensure it is kept in perfect condition. This includes regularly replacing any items that might be at risk of deteriorating.
 
"Despite still being in good condition, any items that had been replaced would previously have had to be thrown away as they no longer met the exacting standards for their intended use. However, working with Gibb, we have now identified ways to give them a new lease of life."
Gibb Group, which has ISO14001 environmental accreditation, is a leading provider of PPE and Maintenance, Repair and Operational equipment (MRO) to the energy sector.
European Sales Manager Lee Sparkes added: "The amount of material being recycled is substantial. For example, we recently serviced 160 evacuation kits, each containing 90m of high quality rope. This is now being put to good use in a variety of ways, whether as dog leads, tote bag handles or by local scout groups learning how to tie knots.
 
"The rope and the material from the webbing, slings and harnesses is also made freely available by the recycling charity for those who can make use of it – transforming materials destined for landfill into high-value products that are suitable and useful for their customers and community.
 
"As a company with our own strong environmental credentials, we are delighted to be working with London Array to increase sustainability and boost the circular economy."