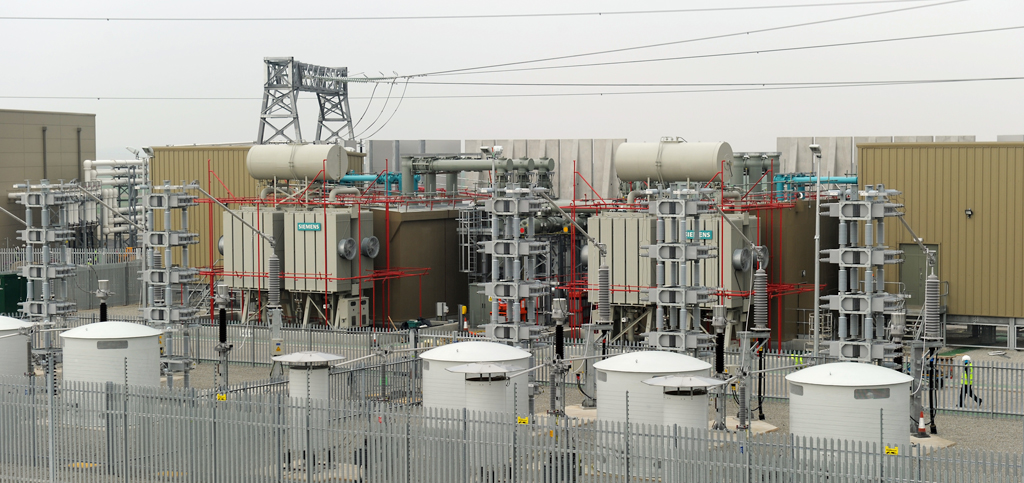 A building site 20km out to sea
It's a major challenge to build any offshore wind farm and London Array was no exception. As well as the distance from shore, high winds and unpredictable sea conditions made the construction site a tough place to be.
In March 2011 the first of 177 foundations was installed, with the latest technology and equipment ensuring the project progressed safely and swiftly to turbine installation throughout 2012.
At the peak of construction there were 1,000 people and 60 vessels working on the project. In total, London Array took 5.5 million man hours to build.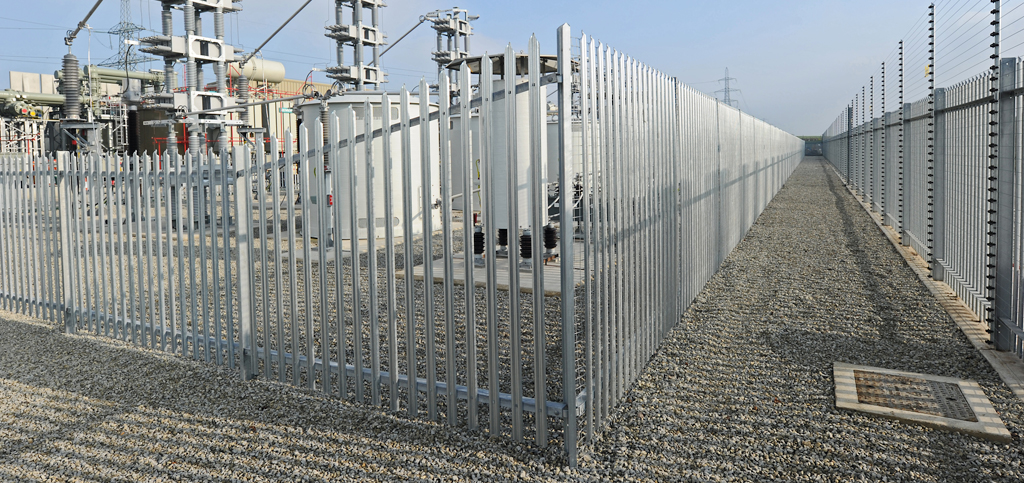 The key components of the offshore wind farm are:
Foundations to secure the wind turbines to the sea bed.
The wind turbines.
Array cables to connect groups of turbines together and to the offshore substations.
Offshore substations to boost the electricity voltage before it's sent to shore.
Export cables under the sea connecting the offshore and onshore substations.
Our offshore construction activities were managed from a temporary construction base at the Port of Ramsgate. Up to 120 staff operated from it during this time.
One hundred and seventy seven individual monopile foundations were required to create London Array.
This included two for the offshore substations and 175 for the turbines, with each requiring its own design specifications depending on its location within the site.
Monopile foundations, or piles, are long cylindrical steel tubes that are hammered into the seabed. Each one is up to 68m long, 5.7m wide and as much as 650 tonnes in weight. A transition piece (up to 28m tall and weighing between 245 and 345 tonnes) was then mounted on top of the pile. These have ladders and platforms for maintenance access and are painted yellow to improve their visibility.
With water depths ranging from intertidal to 25m, two purpose-built vessels were used to install the foundations: MPI Adventure was used in deep water, while Sea Worker covered shallower areas. Four extendable legs lifted the deck out of the water to create a stable platform from which the piles were hammered. A further vessel, HLV Svanen was used to install a small number of foundations in the more complex locations.
On average it took one to two days to install each foundation, with works carried out from March 2011 until October 2012.
Manufactured by Siemens Wind Power, the turbines were shipped to the UK from Esbjerg in Denmark by barge. The same vessels that had installed the foundations then carefully lifted each turbine into place.
Once a turbine was bolted onto its transition piece its hub and nacelle could be installed. The nacelle is the housing containing key components, such as the gearbox, generator and controls. Finally, the three turbine blades were mounted onto the hub, one at a time, in a horizontal position. When fully assembled each turbine weighs around 480 tonnes.
Navigation lights and markings were also installed on some of the turbines to alert passing ships and aircraft to the wind farm's presence. To help protect smaller boats, the tip of each turbine blade will always be at least 22m above the maximum sea height at high tide, even at its lowest position.
For more information about how the turbines work here.
Two offshore substations collect power from groups of wind turbines before feeding it to shore using the main export cables.
They were designed, built and installed by Future Energy, a joint venture between Fabricom, Lemants and Geosea, using electrical equipment supplied by Siemens Transmission and Distribution Ltd.
The substations were assembled on shore, taken to site by boat and lifted into place by the Rambiz, a specialist floating crane.
Find out more about how the substations work here.
Array cables
The wind turbines are connected to each other and to the offshore substations by a series of array cables.
Measuring between 650m and 3,200m in length, more than 200km of array cabling was laid using specialised vessels and remotely operated vehicles (ROV). An ROV is an underwater robot controlled by an umbilical link from the surface.
Export cables
The offshore and onshore substations are connected by four export cables. These were buried in trenches dug into the seabed using the specialist cable installation barge and plough, Stemat Spirit.
Around 220km of export cabling was laid and each of the four cables was installed in one continuous length of more than 50km.
The installation of each export cable started in the intertidal zone of The Swale. As this is a busy area for sailing and shipping activities we worked closely with sea users and the local community to minimise disruption to planned activities.
In advance of the export cables being installed the route had to be cleared of debris. To do this, a vessel dragged a grapnel hook (modified anchor) along the seabed.
Cable installation sequence
The cable laying vessel (CLV) was moored in The Swale, approximately 1.5-1.8km offshore.
A winch, installed at the onshore substation site, pulled the cable from the CLV through ductwork already installed under the sea wall.
The cable was then floated over the mudflats using a buoyancy system.
Trenches were dug into the mudflats using amphibious excavators. The cables were laid within and then backfilled by a small vessel using a displacement burial tool.
From approximately 2.5km out to the offshore substations the cables were laid and buried simultaneously using a plough deployed on the seabed.
Connecting the export cables
To connect the export cables to the onshore substation, we drilled through the seawall at Cleve Hill. This was considered to be the most unobtrusive method of installation. Horizontal Directional Drilling (HDD) conduits were required, so we needed specialist plant and machinery on site to enable us to carry out the work. After the holes were drilled, we installed cable ducting and closed the holes until we were ready to pull each cable through. The first export cable was installed towards the end of 2011; the second cable was installed early in 2012 with the remaining two cables installed later that year.
A range of specialist vessels were used to transport and install the foundations, turbines, substations and cabling for London Array. Some of the vessels were also used to accommodate our offshore construction team, who stayed on site while the wind farm was built.
Launched in March 2010, the Stemat Spirit was immediately put to work laying the wind farm's export cables. Built by leading Dutch maritime services company Stemat, the Spirit is a DP2 special service workboat that can accommodate 60 crew and has a top speed of around 10 knots.
We used a variety of vessels and remotely operated vehicles (ROV) to lay the wind farm's array cables.
For shallow water locations these included:
Stemat 82
Stemat Oslo
ROV Otter
In deep water locations we used:
Pontra Maris
Normand Flower
ROVs Atlas and Excalibur
Additional vessels were used to bury the array cables at London Array.
MPI Adventure
Adventure is a purpose-built vessel for constructing offshore wind farms, and was put to work installing some of the foundations. Launched in August 2010, she has a top speed of 12.5 knots, a maximum operating depth of 40m and can accommodate 112 crew and workers.
MPI Discovery
Another new vessel, MPI Discovery, was used to install some of the wind turbines. The vessel can lift 1,000 tonnes, operate in waters 40m deep and has six jack-up legs, providing a stable platform from which turbines can be safely installed.
A2Sea Sea Worker
A2Sea Sea Worker is a modern jack-up barge designed for the offshore wind industry. We used this vessel alongside MPI Adventure and MPI Discovery to install monopiles, transition pieces and turbines for London Array. Sea Worker's four 73m-long legs enable it to work at depths of up to 40m and its onshore crane can support weights of up to 400 tonnes.
HLV Svanen
HLV Svanen was also used to install a small number of foundations.
Matador 3
This specialist heavy lift vessel was used, alongside A2Sea's Sea Worker, to install the foundations for London Array's two offshore substations.
Rambiz
The Rambiz, a multi-purpose heavy lift vessel with a lifting capacity of 3,300 tonnes, was used to install the offshore substation topsides, each weighing more than 1,200 tonnes.