Clothing And Cash Donated To Help The Community
Winter is now a little warmer for those in need, thanks to a donation of clothes and cash from an offshore wind farm.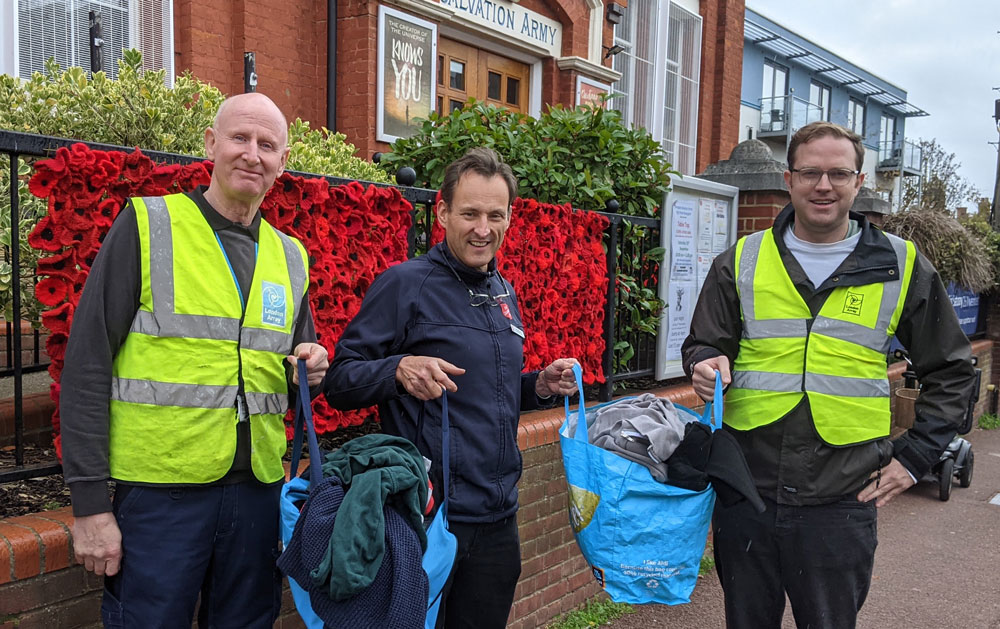 London Array has donated 12 bags of clothing and £1,600 to the Ramsgate branch of the Salvation Army, to help support people through the cost of living crisis.
Bob Smith, General Manager at London Array, added: "Times are tough for many and we wanted to be able to do our bit to help our community. The staff did a great job of collecting jumpers, coats and other clothing to help keep people warm, and match-funding their donation was the organisation's way of helping to support the provision of vital help to those in need."
The donations were collected following an appeal by the wind farm's Health and Safety Committee. Staff from London Array and Siemens Gamesa were asked to donate unwanted clothing, with the wind farm match-funding donations at £10 per item. This led to a total collection of 160 items and £1,600 to be donated to Ramsgate Salvation Army.
Carl Whitewood, Church Leader at Ramsgate Salvation Army, said: "Many people are already feeling a squeeze on their living standards but there are those who have been struggling for years. This winter will put them in crisis. We are so grateful for these donations. They will help people keep warm and avoid the need to choose between food and fuel."