London Array joins Science Jamboree
A multi-disciplinary team from London Array joined other leading organisations from east Kent to introduce children to the wonders of science and engineering.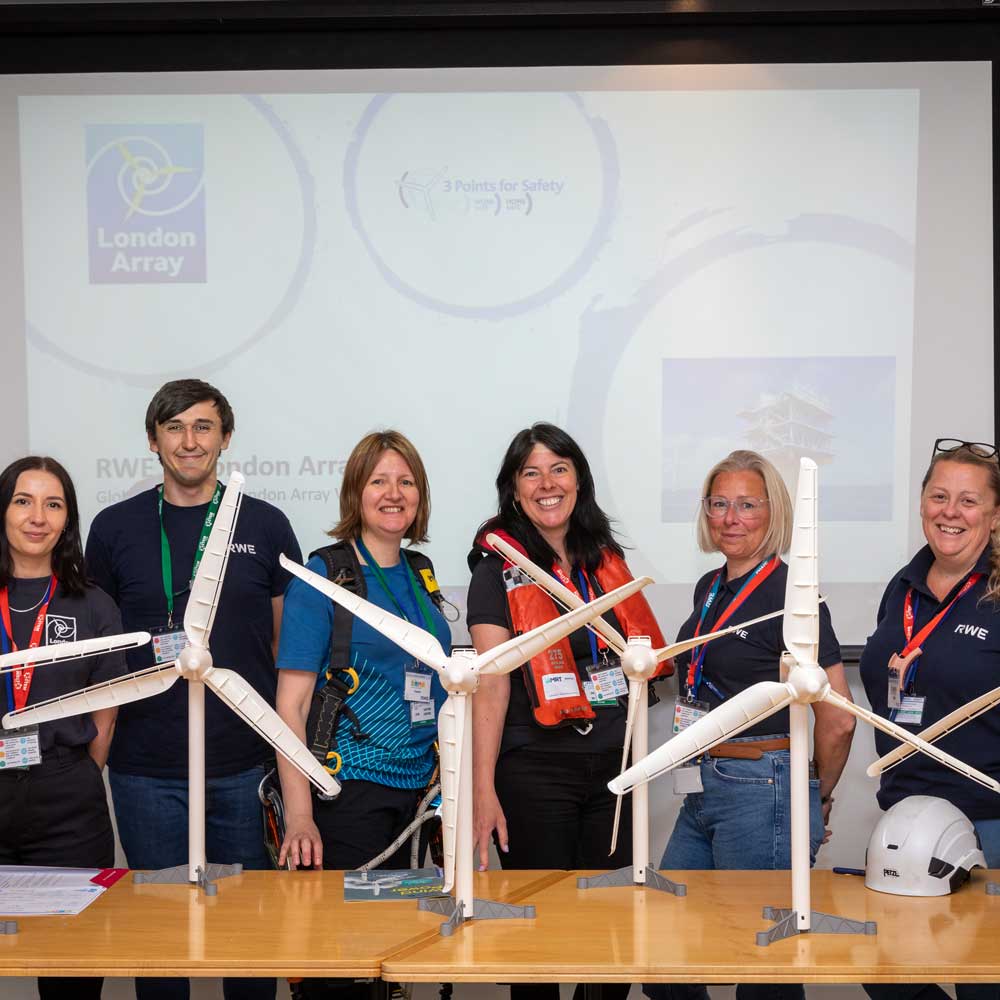 The full day Science Jamboree at Discovery Park was attended by more than 750 primary school children from 24 schools in Canterbury, Dover and Thanet.
Alongside the RWE staff who operate London Array, there were representatives from companies involved in life sciences, space travel, mechanical engineering, food production and rail transport.
Alex Hoss, Asset Integrity Engineer at the offshore windfarm, said: "We had a fantastic day and a very enthusiastic response from the children who got the opportunity to learn about how renewable energy is generated, and then to build and test their own wind turbines.
"Our workshop included carrying out a number of experiments – such as changing the height and position of a turbine – to demonstrate the types of things that can be done to maximise the amount of electricity produced.
"It was a great event and I'm sure it will have helped to spark a love of science in all its forms among the youngsters who took part."
The Science Jamboree was organised by Canterbury Christ Church University through The STEM Hub initiative, which provides information and events to inspire the next generation of scientists, technologists, engineers and mathematicians through the work of STEM Ambassadors.