Open Day Helps Convert Visitors to Sport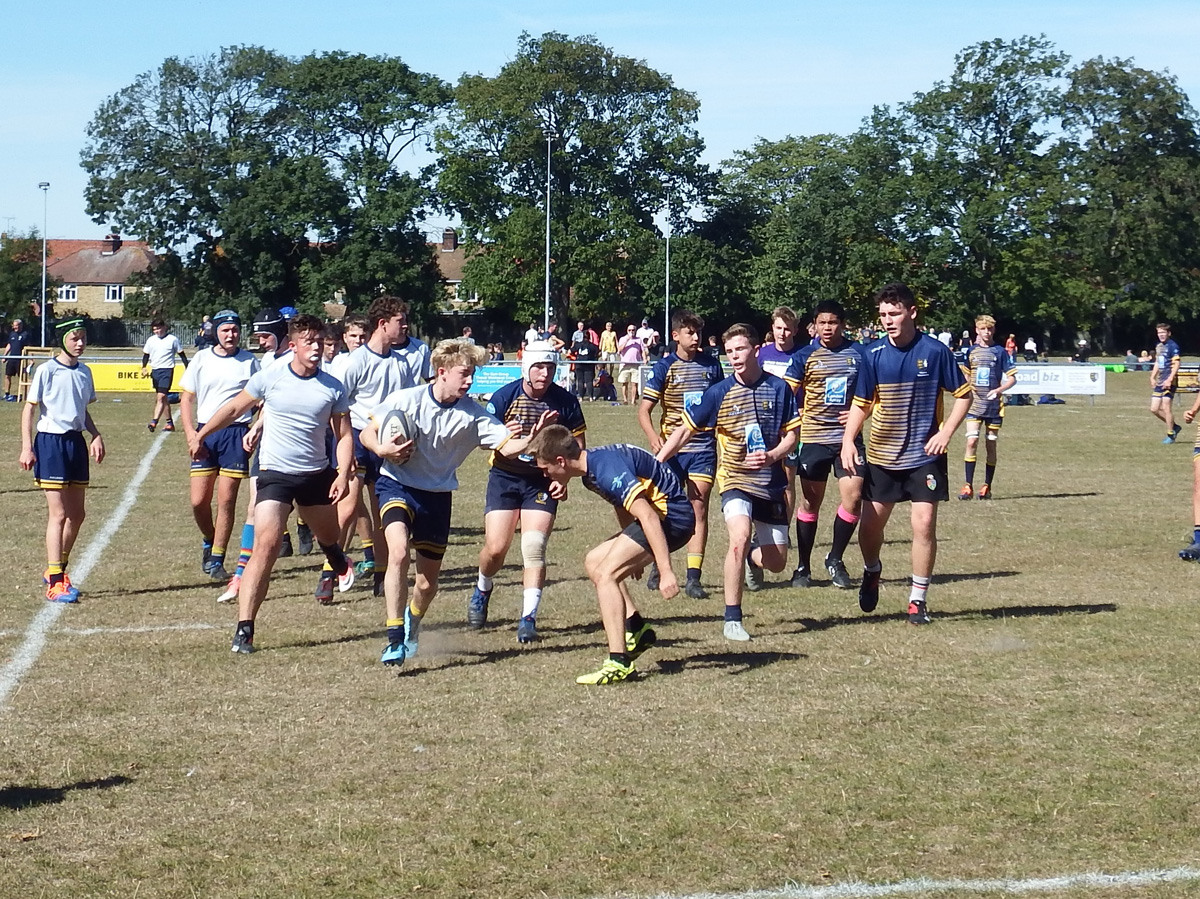 More than 100 youngsters from toddlers to teens had fun in the sun enjoying a range of activities at the latest Thanet Wanderers Community Open Day.
London Array is pleased to be a main sponsor of the rugby club, which is based at St Peter's Recreation Ground. The event started with a breakfast bap and concluded with an afternoon barbeque.
In between, activities included kicking competitions, a press-up challenge and a contest to see who could hold weights with outstretched arms for the longest period of time. A rowing machine contest and a Thor's hammer challenge also proved popular.
The hot weather made it hard going for players in the friendly match between the Wanderers' U15 and U16 teams but made sure the water slide was well used throughout the day.
London Array provided goody bags for the event and was represented by Natalie Thorn, whose son plays for the club's U13s.
She said: "It was a really successful day that attracted around 150 youngsters of all ages as well as their families. The weather was fabulous and everyone had a great time.
"London Array has been pleased to be a main sponsor of the Thanet Wanderers for a number of years and events like this one demonstrate how the club manages to reach out into the local community and encourage young people to take up sport."
Thanet Wanderers is a non-professional club with more than 200 senior and 300 junior members. Find out more at www.thanetwanderers.co.uk.