Sofishticated Youngsters Exceed Expectations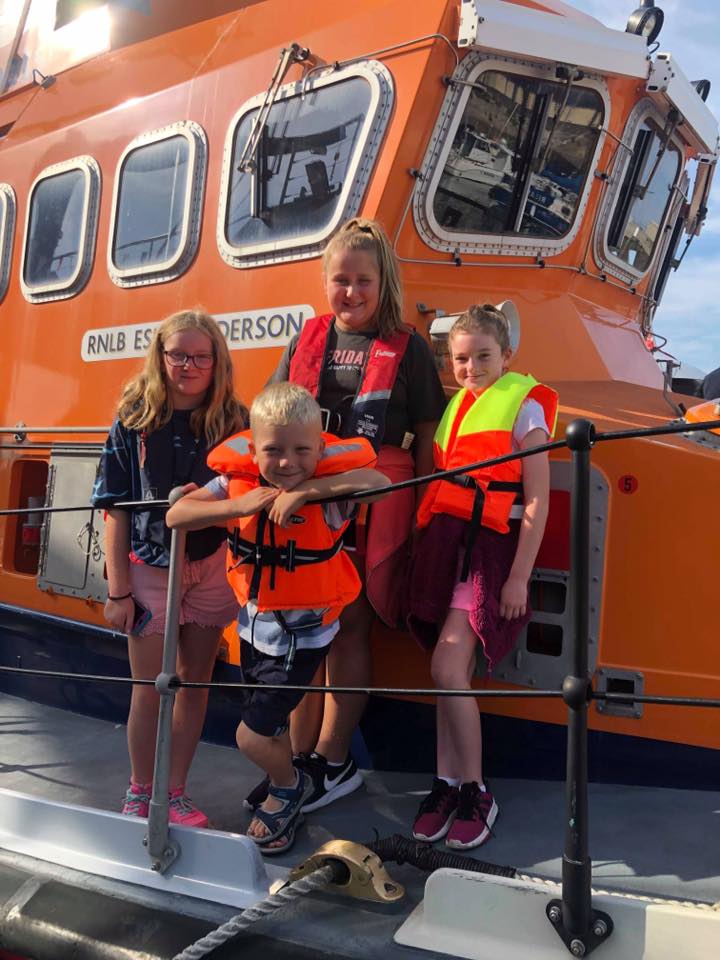 More than £5,000 has been raised by junior fishing enthusiasts for the RNLI, exceeding last year's total by £1,200.
Held at RNLI's Ramsgate station and sponsored by London Array, the annual RNLI junior fishing competition saw over 50 young people aged 4-16 take part. Around 14 local fishing boats donated their time and fuel, with each youngster fully equipped with life jackets and red t-shirts donated by Spectrum Vessel Services.
The event, which took place on Friday 23rd August, saw the best possible weather, with the warm, calm seas ensuring the fish were biting.
Mayor of Ramsgate Raushan Ara led the prizegiving ceremony and every child taking part received a London Array goody bag and enjoyed a barbeque and homemade cakes supplied by other local sponsors.
Mayor Raushan said: "My reason for choosing the RNLI as one of my mayoral charities is that we live in a seaside town, and water safety is a very important issue for us all. In a seaside town like Ramsgate, it is good to see a number of young people taking part and engaging in what has long been both an industry and a hobby in the area."
Bob Smith, general manager at London Array, added: "As an offshore windfarm we are very aware of the dangers and risks the sea can present.
"We're delighted to sponsor the junior fishing competition and are grateful to the RNLI for not only saving lives at sea, but for teaching people in the Thanet community to be water-aware, and to respect just how dangerous it can be."
Organised by Dawn and Jason Parrot, the top prizes of the day went to Scarlet Reich and Noah Didds for the most fish caught. The top boat was Pegania from Rye owned by Ant Hills. The Gary Dunk and John Parrott Memorial Trophy for the most amount of sponsorship went to Riley Williams, aged 7, who managed to raise £265 on his own.