Sponsorship Thanks for Long-term Supporters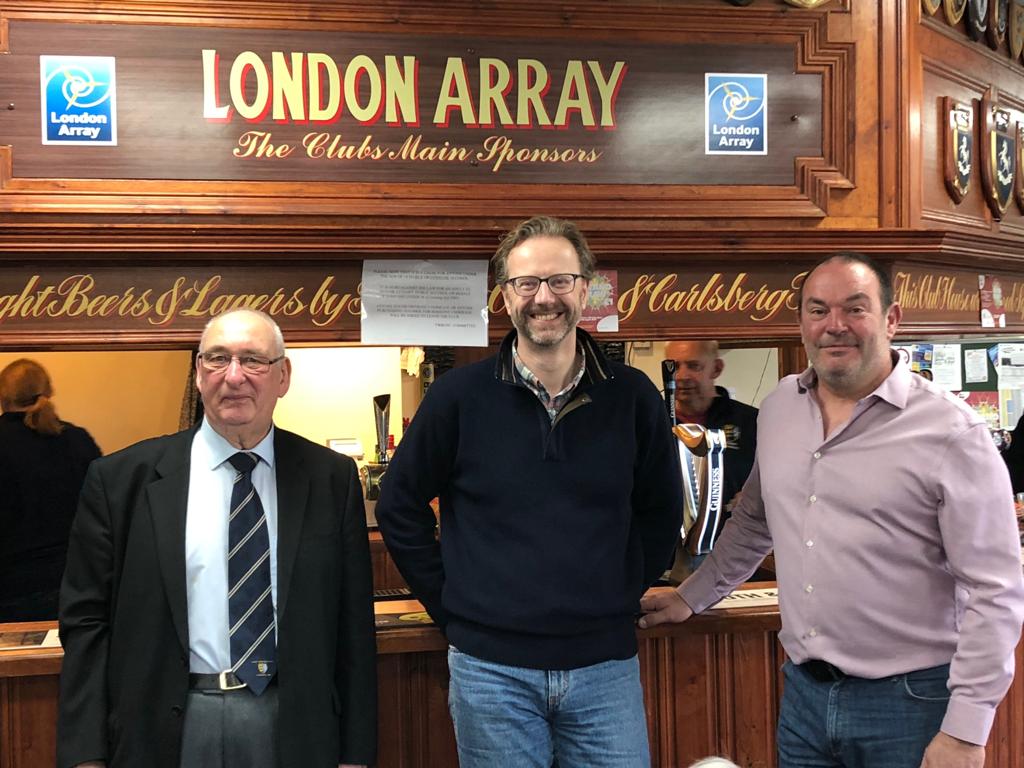 London Array has been thanked for its sponsorship in Thanet, with our new general manager, Bob Smith, representing us at the Thanet Wanderers rugby club sponsors' lunch – an organisation we have supported for a number of years.
Organised by Thanet Wanderers director of marketing Peter Ruranski, the event was held at the team's clubhouse on St Peter's Recreation Ground in Broadstairs. Bob met club members and heard how our sponsorship helps the club's community activities. As a main sponsor of the club, we are one of two major contributors to the Thanet Wanderers' Schools and Community Programme, together with the Paul Keohane Sports Fund.
Bob said: "The lunch was a great opportunity to learn more about the impressive work the club does in Thanet.
"The Schools and Community programme is already doing some great things, six months in, by providing kit and equipment for participating schools, as well as more than 2,000 hours of coaching. We are proud to sponsor Thanet Wanderers RUFC."
Thanet Wanderers is a non-professional club with more than 200 senior and 300 junior members.
Peter added: "The ongoing support we receive from London Array is vital to the work we do – it enables us to facilitate community open days, which in turn results in new members and more support. This means we can continue to train the next generation of rugby players and keep young people active and learning what it means to be part of a team."
Find out more about Thanet Wanderers at www.thanetwanderers.co.uk.