Youngsters Reel-ly Boost RNLI
Young fishing enthusiasts have raised more than £5,000 for the RNLI in this year's Junior Fishing Competition.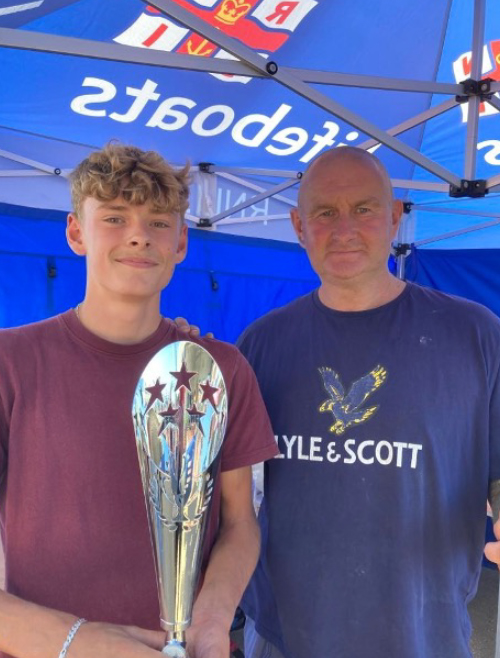 The event, which attracted nearly 50 participants, took place at RNLI's Ramsgate station on Friday 26 August after a two year pause due to Covid.
London Array was the competition's main sponsor and supplied bags of goodies for all entrants in addition to making a donation to RNLI funds. Eleven local charter boats donated their time and fuel, with the youngsters equipped with life jackets provided by Oyster Coast Watersports. Music for the post-event barbecue was provided by Andy Godden while Ship Shape cafe provided free breakfasts for all skippers and crew before the event.
A total of £4,600 was raised on the day with further pledges expected, meaning more than £5,500 has been raised for the life-saving charity.
Organiser Jason Parrot said: "After Covid it was pleasing to see our community come together to raise money for the local lifeboat. Once again, we are grateful for the unselfish generosity of our local businesses, both big and small, as well as the many unseen helpers without whom this event could not take place."
Coxwain Ian Cannon added: "The local RNLI crew are grateful to all those who took part in this year's event, the money raised will help with training and extra equipment."
Prizes were awarded to the first three boys and three girls, and there were trophies for the most money raised; the biggest fish; the winning skipper; and a special cup donated by the Channel Swimming Association for losing the biggest fish.
Bob Smith, General Manager at London Array, said: "The competition was a great community event that raised a significant sum of money for a much-needed charity while also teaching youngsters about safety at sea.
"I am delighted it has returned after a two-year break and pleased that London Array could contribute to its success."
The RNLI Junior Fishing Competition was also written about on the Isle of Thanet News website