Helping Turn The Tide On Rubbish
To mark World Ocean Day (8 June), the team at London Array joined Ramsgate Town Council in helping to clean up the town's waterfront area.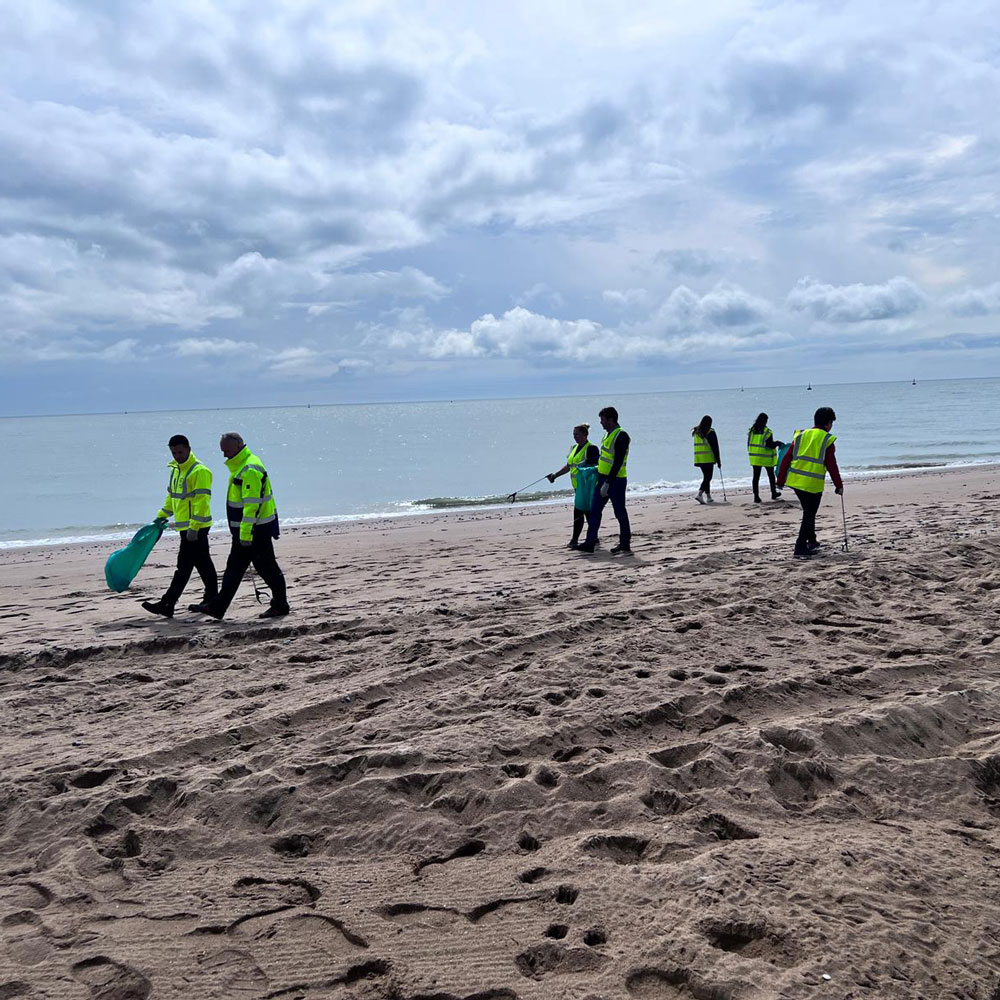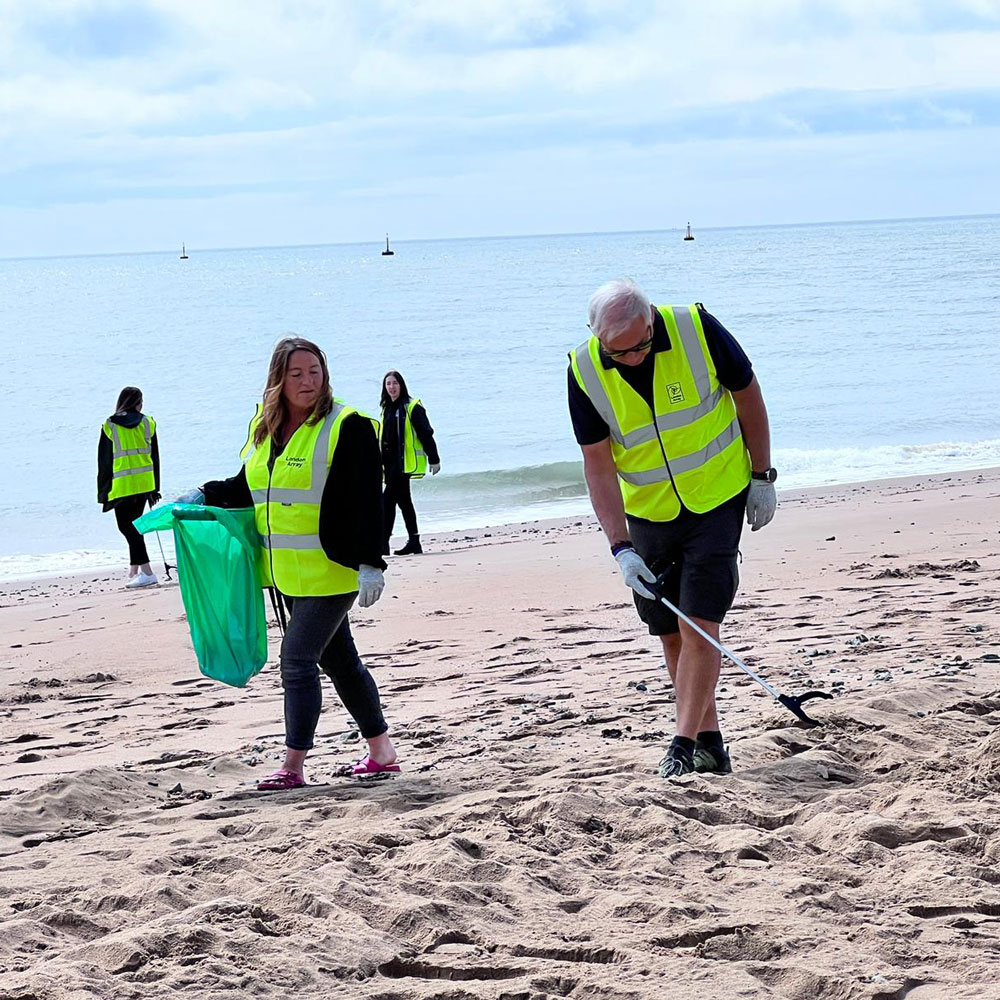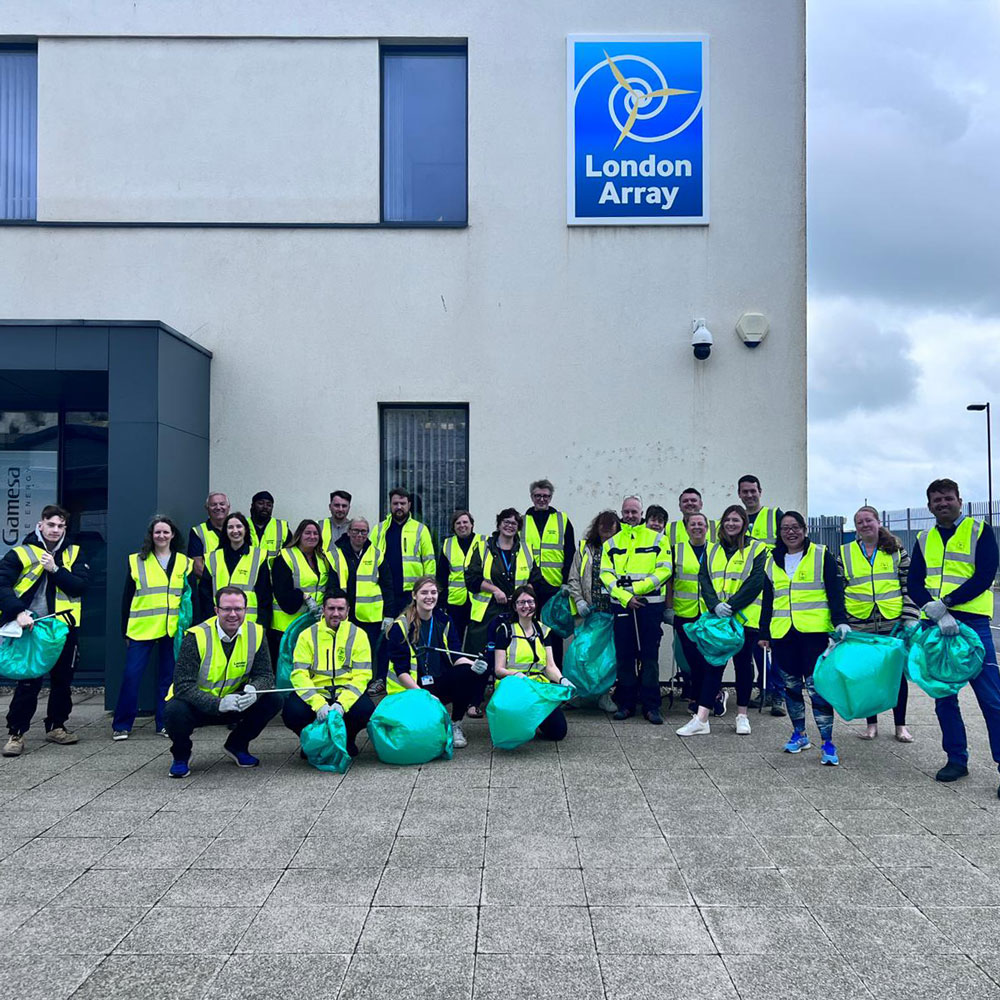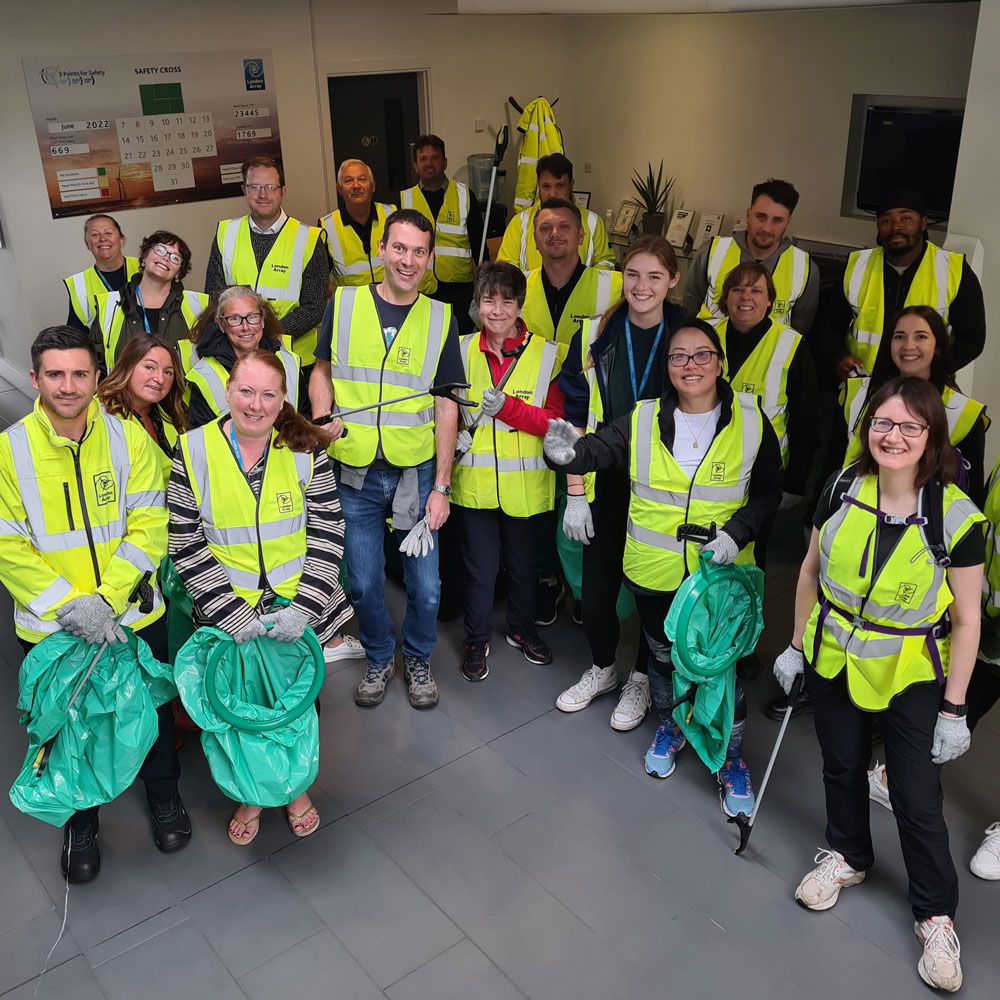 The two-hour litter pick by 30 volunteers resulted in 30 biodegradable plastic sacks of rubbish being cleared from Ramsgate's beaches.
Among the more unusual items collected were an inflatable swimming pool and the wheelless frame of a bicycle, alongside more normal rubbish such as plastics, cigarette butts and broken glass.
The initiative was the brainchild of the offshore wind farm's Environment & Sustainability Co-ordinator, Katie Cantwell-Jones.
She said: "Rubbish left on the shoreline gets carried out to sea where it can do immense damage to the marine environment. For example, just one cigarette butt per litre of water is highly toxic to fish, so keeping beaches clean is important for protecting wildlife.
 
"The good news, though, is that Ramsgate's beaches are in pretty good shape. It was clear from conversations with local residents during the litter pick that the community takes great pride in its shoreline and there are many people who regularly give up their time to keep it free from rubbish."
London Array General Manager Bob Smith added: "As well as protecting wildlife, getting rid of litter makes for a more pleasant and less hazardous environment for all of us. We were pleased to support our local community in helping ensure Ramsgate continues to be a pleasant place to live."
Smokers wanting to do their bit for the environment – and avoid the risk of a £100 Fixed Penalty Notice – can pick up a free cigarette pouch to store their butts until they can be disposed of properly. The pouches are available from Ramsgate Town Council's offices at the Custom House, Harbour Parade.