Partnership Award for London Array Support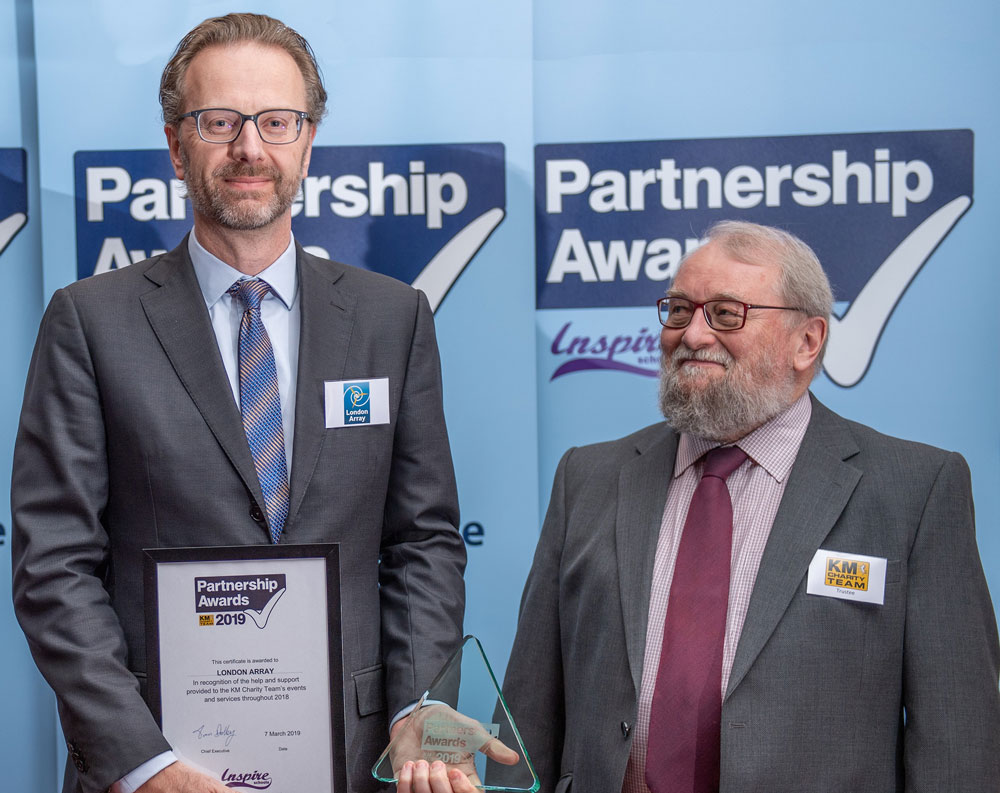 Supporting local community groups has won London Array an award from the KM Charity Team.
Stuart Smith, chairman of the charity's board of trustees, presented London Array's new general manager Bob Smith with a KM Partnership Award in recognition of the offshore wind farm's sponsorship of the Thanet Community Awards.
Organised by the KM Charity Team and supported by a partnership comprising London Array, Westwood Cross shopping centre and newspaper Thanet Extra, the awards saw £10,000 shared among the winners.
Bob Smith said: "The Thanet Community Awards were an opportunity to recognise projects, people and groups that make a significant difference within the community near our onshore base.
"They demonstrated the vital role played by voluntary organisations and individual volunteers in supporting the local community, and we were pleased to support them."
For more information on the Thanet Community Awards, visit https://www.kmcharityteam.co.uk/thanet-community-awards/.